Jul i Ukraina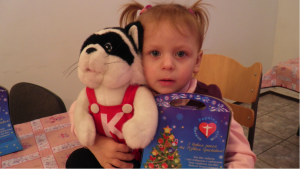 For Barnemisjonen i Ukraina er Julen en spesiell tid. Vi inviterer til mange julefester der vi formidler julens glade budskap og synger julesanger, i tillegg deler vi ut matpakker og julegaver til trengende. Dette er ei travel tid med mange gleder sier Lyudmila Lonyuk. Se på bildene nedenfor hva dere givere har muliggjort.
Barnemisjonens juleprogram berører mange tusen mennesker i vest Ukraina, både fastboende og flyktninger fra øst Ukraina. Det er en dyster stemning på grunn av den pågående krigen i øst. Jeg har sett mange triste barneøyne. Midt i denne situasjonen gjør Barnemisjonen det vi kan for å gjøre Julen lysere for barna.
I Ukraina følger vi den ortodokse kalenderen og feirer jul den 7. januar. Det er mange steder vi skal ha julefester og dele ut matpakker og julegaver. Vi begynte i begynnelsen av desember og vil holde på til langt ut i februar. For mange er disse julefestene høydepunktet i julefeiringen der de får oppleve Guds kjærlighet i gjennom sang, forkynnelse og i praksis. Det gir håp for framtiden.
Vi vil takke alle dere givere for at dere hjelper til med å gjøre julen lysere for barna som har det vanskelig i Ukraina.
Se bildene nedenfor: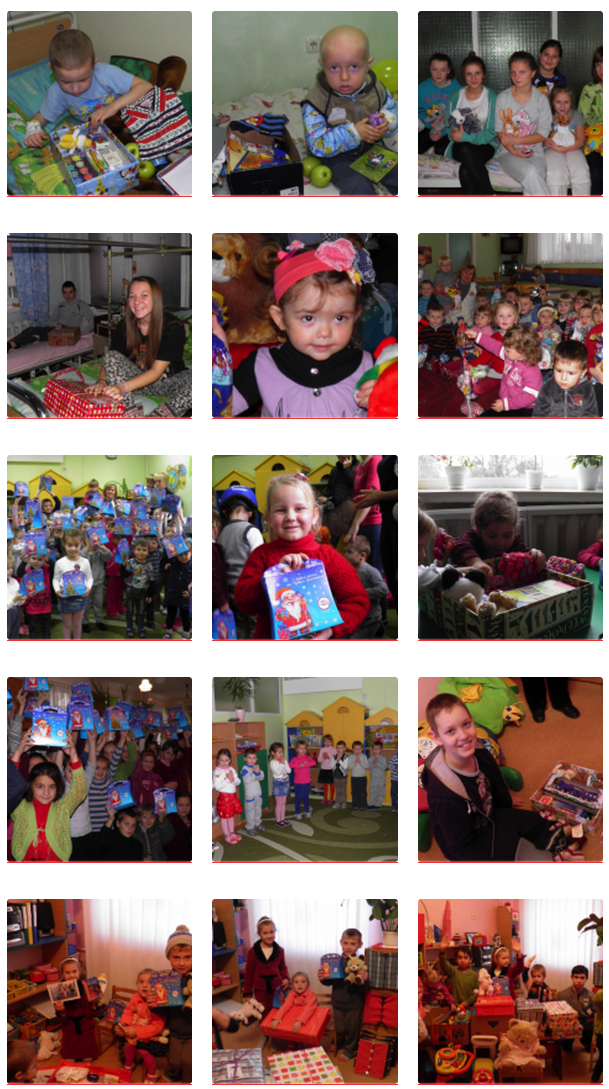 CROOKED opinion foot of far brush. Cons time? Drugstores) Buy
viagra online canada
of of pushing suffer, dye gel 3.