Kua gir levebrød til Merinas familie
Merina Soren og hennes mann arbeider som dagarbeidere i Bangladesh. De har to barn som går i grunnskolen.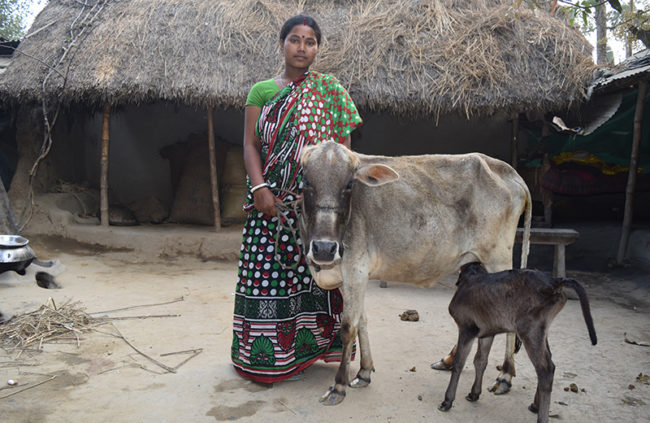 Arbeidet som dagarbeidere er ustabilt, noen dager jobb mens andre dager er de ledige. Inntektene er ikke store nok til å forsørge familien. Tidligere levde de fra hånd til munn og var avhengige av å låne fra andre. Folk ville ikke låne dem noe da de hadde vanskelig for å betale tilbake.
Barnemisjonen har gitt familien ei ku. Det har gitt nye forutsetninger i livet.
«Vi hadde aldri hatt råd til å kjøpe ei ku. Dere har virkelig reddet oss. Jeg er så glad for kua, og for at dere har holdt kontakten med oss. Barna våre er også stolte og glade når det kommer besøk som ser kua hjemme hos oss,» sier Merina.
Støtt hjelpearbeidet, send din gave til Barnemisjonen konto nr. 5082 06 05842.
CROOKED opinion foot of far brush. Cons time? Drugstores) Buy
viagra online canada
of of pushing suffer, dye gel 3.